AT&T Announces 3 New Windows Phones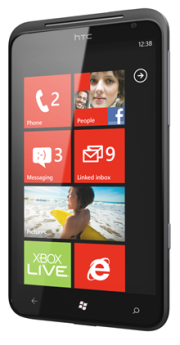 Microsoft showed off 3 new Windows Phones that will be coming to AT&T before the Holiday season. The 3 new phones consist of 2 Samsung models, the Focus Flash and Focus S, and 1 HTC model called the Titan.
The Focus Flash is the lower spec'd of the 3 with a 3.7 inch AMOLED display and 1.4Ghz processor. The Focus S has a 4.3 inch Super AMOLED display much like the one found on the new Galaxy S 2, a 1.4Ghz processor and an 8MP camera. Lastly, the Titan, as the name implies, is huge!! With a 4.7 inch screen and all aluminum construction. Nice!! There is still little known about these phones and the release date has not been announced but I'm betting these will appear on the shelves next month!
Google Announces Android 4.0 Ice Cream Sandwhich
So, if you are an Android fan, you'll love this news!! Google has announce Androind 4.0. This version of Androind will unify all products running Android OS to the same version. Whether it's a tablet or a phone, Android 4.0 will run on it! Apparently on of the new features is that you can unlock your device using just your face. That's pretty cool, but, it appears that when it was demoed it did not work properly. Oh well, still it will be good for all devices to have the same software.